I could never had made it up to the query process without my
amazing friends
. They supported me and lifted me up whenever I might be feeling a little frustrated. And, they also helped craft the manuscript into what it is today.
My beta readers/proofreaders were all great helps to me. They helped me find those typos my tired eyes had overlooked and pointed out what sections needed to be fleshed out a little more. Just because the author knows something doesn't automatically mean the reader does too. Those questions I forgot to answer were pointed out to me by these people.
I don't ask people to do things for me without doing something for them in return - especially things like reading a 80K word novel. I'm big on gifts. You pick me up at the airport - you get a gift. So, you definitely get a gift if you help me with mo novel.
I had found a shop on etsy called
OpheliasGypsyCaravan
that sells literary and pop culture mugs some time back and I thought it would be perfect for my gifts. I messaged the seller and worked out for her to ship the mugs straight to the recipients. Paying shipping twice just seemed silly to me. I know there's not a lot in her shop right now but she's going live with another batch on August 12. When she goes live it's a free-for-all - I actually had one bought while I was trying to buy it. Check her
Facebook
for updates. Maybe when my readership starts to go up a bit more we can work out some sort of giveaway.
These are the mugs that I purchased for all my helpers whom I appreciate more than I can express: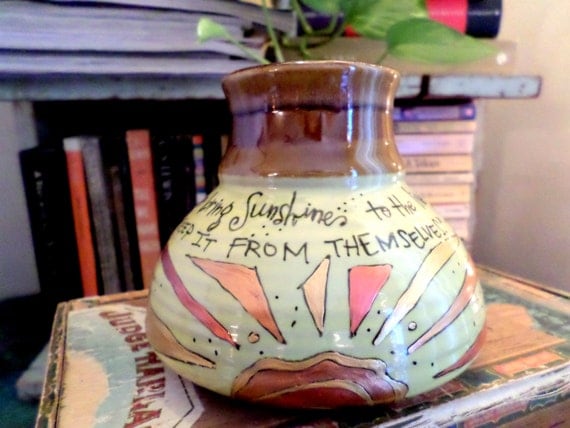 "Those who bring sunshine to the lives of others cannot keep it from themselves." - J.M. Barrie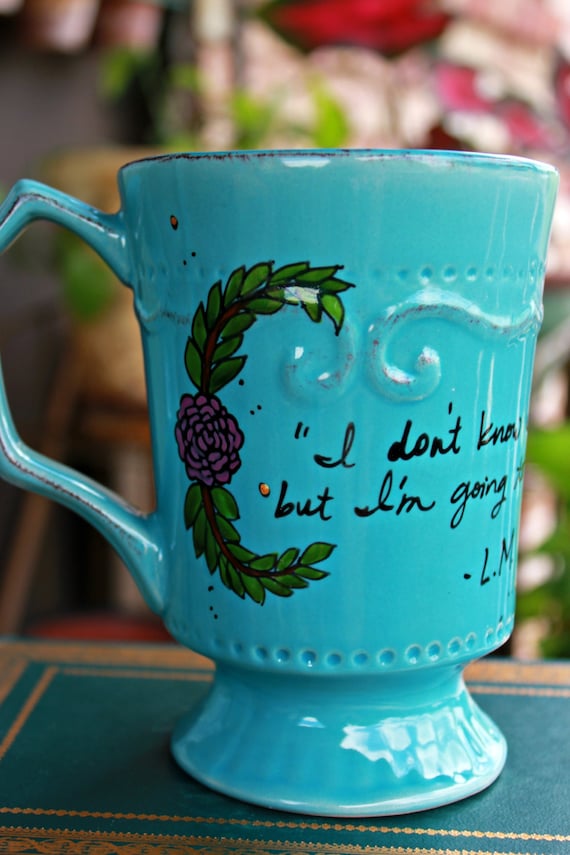 "I don't know what lies around the bend, but I'm going to believe that the best does." -L.M. Montgomery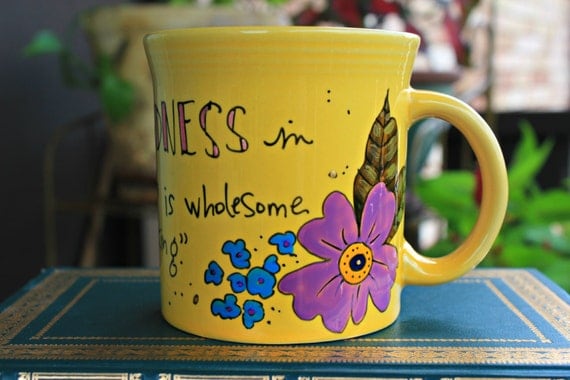 "A little Madness in the Spring is wholesome even for the King." –Emily Dickinson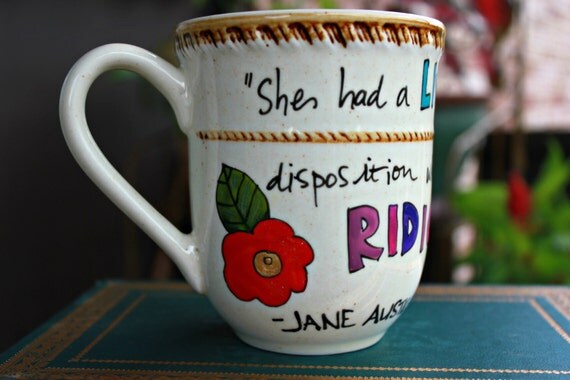 "She had a lively, playful disposition which delighted in anything ridiculous." –Jane Austen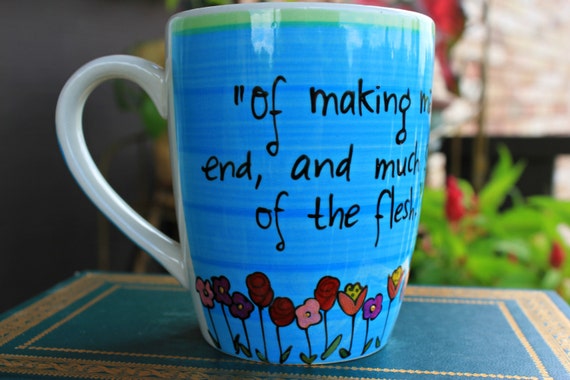 "Of making many books there is no end, and much study is a weariness of the flesh" -Ecclesiastes 12:12b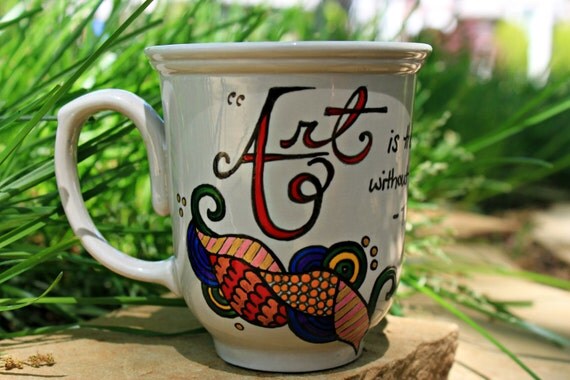 "Art is the only way to run away without leaving home." -Twyla Tharp
This last one was bought at her cousin's shop
WispyWhiskers
since Ophelia's quickly sold out of anything I thought would be appropriate.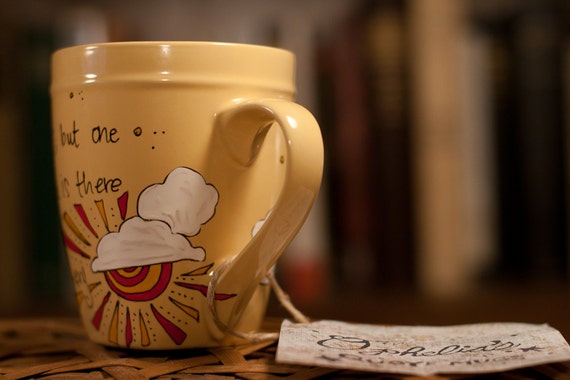 "The sunniest day has its clouds, but one must not forget that the sun is there all the time." -L.M. Montgomery. This is the one I bought for myself - it's something we all need to remember from time to time.
So, until next time keep on reading and writing. Perhaps later today or tomorrow I'll talk about my recent trip to Atlanta, GA.